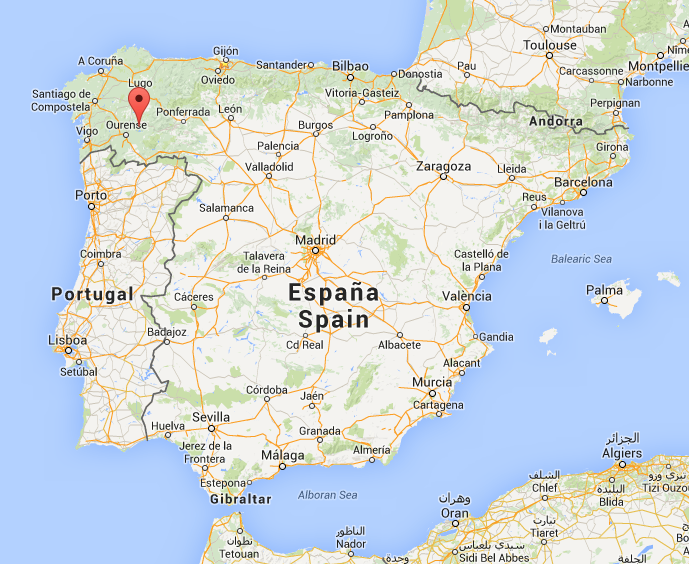 In the Ribeira Sacra where the land and the sky unite is where the wine Marcelino I is born. The vineyards of Marcelino I are found in Sober, Galicia, in the region of Amandi in the D.O. Ribeira Sacra.
In Amandi, the vineyard is at an altitude of between 200 and 500 m.
The area used for cultivating the vines measures 7 hectares and the vineyards are south-facing on slopes at an angle of between 60% and 75%. The vines grow on soils of schist, granite and slate at an altitude between 200 and 500m.